Step Into a Story with




Your Friends
British Teatime Experience in a Private Parlour Setting
Don't let your life and relationships be defined solely by the pressure of your daily routine.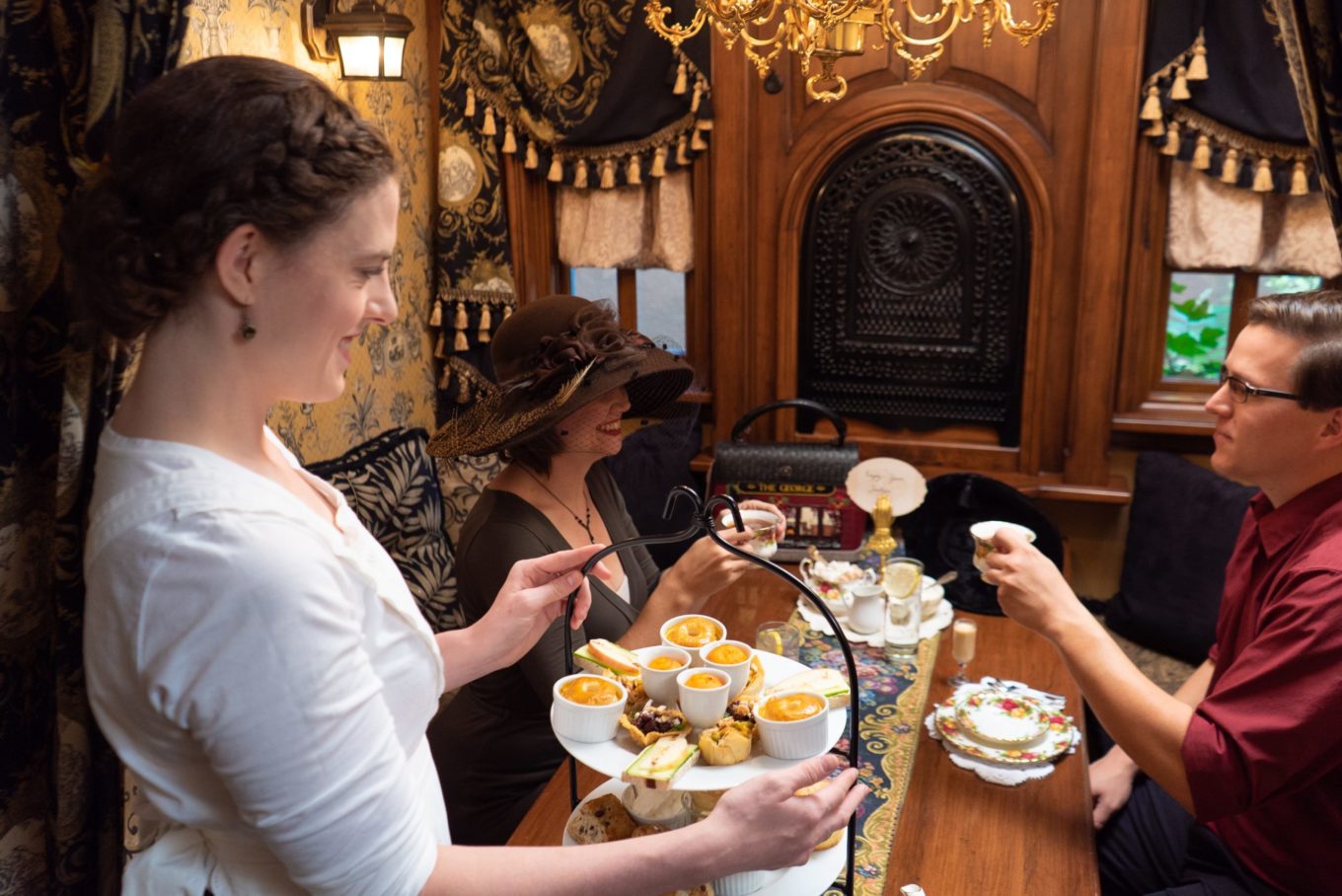 Escape to a place where...

You are treated like an old friend
You are immersed in a beautiful, transportive atmosphere
You have two hours to enjoy the company of a close friend
We Understand... It is HARD to step away!
Time is precious and can be scarce to come by. It's easy to feel like you lose yourself in the noise of everyday life.
BUT it doesn't have to be that way!
Let us host your next event!
Afternoon tea is a resplendent affair, reflecting a more serene and gracious age. It is meant to be enjoyed slowly, savoring each bite, each sip. It is a comfort, an indulgence, a sweet respite from our work-a-day busyness. For parties of 11 – 43 in one seating area, or up to 75 in the entire Tearoom, it is our pleasure to host your next event with a full afternoon tea and the world-class service for which The St. James Tearoom is known.
Personalize Your Reservation
Unhurried. Unmatched. Unforgettable.
Step 1 - Pick your date
Step 2 - Personalize your Reservation
Step 3 - Step Into a Story with your Friends
Make a Reservation Now